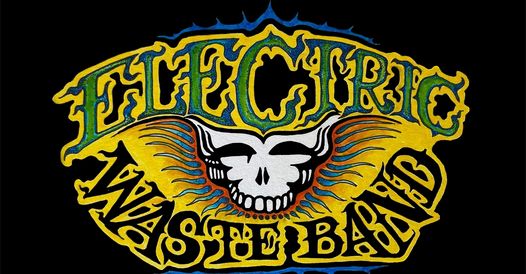 Electric Waste Band
Sold Out
Thank you for your payment. Your transaction has been completed, and a receipt for your purchase has been emailed to you. No tickets will be sent, We will have your name and number of tickets at the door. You may log into your account at www.paypal.com to view details of this transaction.
Our address is 1897 laurel rd Oceanside Ca. 92054
Contact number 760-966-0210
If this is your first show with us here are a few FAQs
Frequently Asked Questions
Where are you located?
We are in Oceanside CA. We will provide address when tickets are paid for.
What Is a House Concert?
It's simply a concert at someone's house, with the emphasis on "concert". (Not to be confused with a "house party".) At its best, a house concert provides music lovers an intimate concert experience, and gives performers an attentive and appreciative audience. In San Diego County, we're lucky to have quite a few ongoing house concert series. Our friends at Frog Stop have complied a nice list here links page that will direct you to these.
How do I make a reservation?
We accept donations (for the artists) to make reservations. To donate and reserve seats:
Use PayPal to donate now by credit card or PayPal account: or You can pay by cash or check please contact us via email. www.laurelhouseconcerts.com.
No tickets will be printed or sent to you. When we receive notice of the PayPal payment, or when the check is received and cleared, we will send you a confirmation email and add you to the guest list for the evening. Requests for reservations without payment will be honored on a best-effort basis. Please make these requests by email, either through our website. www.laurelhouseconcerts.com
Are reservations necessary?
Yes
What if I need to cancel?
If you need to cancel, please let us know 48 hours ahead of time. If we know you are not coming, we can still try to fill those seats. "No shows" lose money for the performers, because those seats stay empty.
I made a reservation. Will I receive paper tickets?
No, we'll add your name to our reservations list, and check you in at the door.
Where does the money go?
All proceeds go to the artists.
Will refreshments be available?
We will provide a main dish. You may bring other food or beverages of your choice, and we encourage you to bring finger foods to share (more fun for everyone!).
Is it a potluck?
Every event at Laurel House is a potluck. But it's an unorganized potluck; just bring something of your choice to share. (It always works out!) But don't stress: No one's going to ask you at the door (or anywhere else) if you've brought anything.
Is the concert indoors or out?
The concert may be held outdoors or indoors. (You'll want to check the weather forecast and dress accordingly.) We provide seating (no need to bring your own chair).
See you soon! Joann and Brian